GL60 – Glassline Modular Railing System
In Aluminum Powder Coated Sections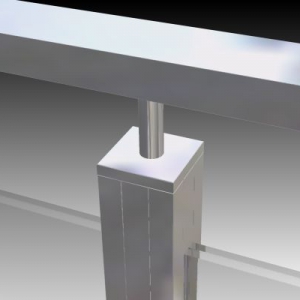 High Load Bearing Capacity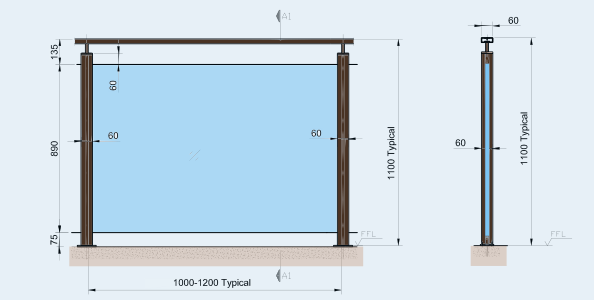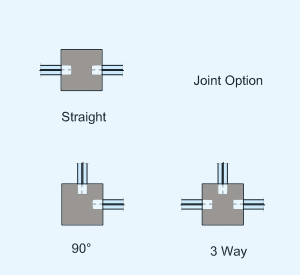 | Pitch | Glass | Interlayer | Height | Linear Load |
| --- | --- | --- | --- | --- |
| 1000mm | 5+1.52+5 mm | PVB | Sentryglas Plus | 1100 | 1.0 kN/m |
| 1200mm | 6+1.52+6 mm | PVB | Sentryglas Plus | 1100 | 0.75 kN/m |
Note: Please contact us for other load values. The load values above are indicative only for priliminary selection. Please contact us with full load details for proper design.
Advantages
It is the ideal system for balconies, stairs
and building fences with high architectural
standards. It offers an impressive and functional
result.
Excellent design.
Modular in nature
Easy to clean.
No maintenance required.
Economical.
Complies with most Standards.
Patented system